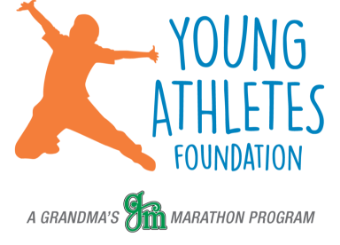 The Winter Challenge is a free collection of guided activities that can be done at home or in their local neighborhoods, an effort by the Young Athletes Foundation to help keep kids healthy and active during the winter months. The Winter Challenge was created as a solution during distance learning and the COVID-19 pandemic, and it now continues as an option for kids during winter break from their regularly scheduled physical education classes at school.
Every child age 14 & under in our five-county region – Carlton, Cook, Douglas, Lake, and St. Louis – is eligible to take part in the Winter Challenge. Each participant will be given "Activity Bingo Cards" filled with easy, stay-at-home activities. If and when a participant finishes every activity on the cards, they can be redeemed for a prize from our partner, Skyline Social & Games.
Participants will also have the opportunity to log their mileage during January and February, with the goal being to complete a virtual 26.2-mile marathon in those two months. The miles logged can be any kind of movement – running, walking, skipping, skateboarding, etc. – and there will be prizes to the participants who log the most in the two months.
Registration is currently closed and will open again before the 2023 YAF Winter Challenge.
The Winter Challenge "Activity Bingo Cards" will be distributed in early January to all eligible participants attending public school in Duluth, Superior, Hermantown, or Proctor during their physical education classes.
Any other kids wanting to participate will be able to register online ahead of the 2023 Winter Challenge.
Participants should log the miles they run, walk, or hike this winter season and track how far they get on the 26.2-mile Grandma's Marathon racecourse!
Anyone who completes 26.2 miles by March 1 will be entered to win prizes donated by the athletic departments at our local colleges --- UMD, Saint Scholastica, and UW-Superior.
If your child completes all the activities on the Winter Challenge "Activity Bingo Cards," the cards can be redeemed any time before April 3, 2022 for a free 6" personal pizza and $5 arcade card at Skyline Social & Games in Hermantown, MN.
If you receive your "Activity Bingo Card" through a participating school, please follow the instructions below to redeem your completed card:
DULUTH PUBLIC SCHOOLS – Return to your physical education teacher by February 14.
HERMANTOWN & PROCTOR PUBLIC SCHOOLS – Return to the Hermantown Community Learning Center or Proctor Area Learning Center by February 14.
SUPERIOR PUBLIC SCHOOLS – Sing up online HERE to have your prize slip mailed to you.
ONLINE REGISTRANTS – If you signed up online for the Winter Challenge, your prize slip will be mailed to you between February 14 and February 18.
SATURDAY MORNING AT THE RACES – If you signed up for the Winter Challenge at a Saturday Morning at the Races event, please be sure to also register online HERE so we can mail your prize slip.
The Young Athletes Foundation's mission is to support and build community by providing pathways of opportunity to youth in athletic programs and encouraging healthy lifestyles. Please click HERE to access several Community Resources to help you complete your Winter Challenge Activity Card.
All of our YAF Winter Challenge activities were chosen to be as accessible as possible for all. Modification or substitution of activities is encouraged as needed to ensure children are able to complete the program. Please click HERE to access several resources to assist you in modifying and completing your Winter Challenge Activity Card.
Student-athletes from the College of Saint Scholastica, University of Wisconsin Superior, and University of Minnesota Duluth are here to take the challenge with you and have provided videos that can be viewed HERE and followed along with from home.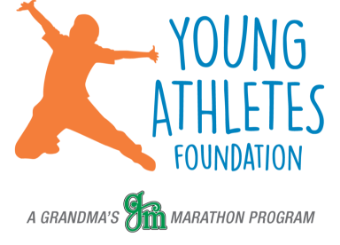 YOUNG ATHLETES FOUNDATION
The Athletes Foundation (YAF), the charity arm of Grandma's Marathon, was created in 1990 to assist with the promotion and development of healthy and active lifestyles for youth throughout Carlton, Cook, Douglas, Lake, and St. Louis Counties. Since its inception, the YAF has donated more than $1.1 million to the community's youth athletic, recreational, and nonprofit organizations.

If you are interested in volunteering for any of our Young Athletes Foundation (YAF) events or have any other questions, please contact our Program Director Alivia Nelson via email at [email protected] or call our office at (218) 727-0947.