Since 1990, the YAF has awarded more than $460,000 to our community's youth and recreational athletic organizations through the grant program.
The YAF recognizes that some organizations may have durable equipment needs while others may have non-equipment, financial needs that address the rising participation costs or fees for youth involved in the organization's activities. 
As a result, the YAF will consider applications for grants for participation scholarships as well. Organizations may apply for both scholarship and equipment funds on the same application, not to exceed $3,000 inclusively.
Organizations who have received a grant from the YAF in the past are eligible to reapply after at least 2 calendar years.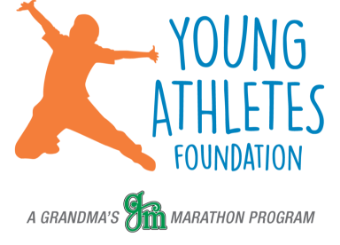 YOUNG ATHLETES FOUNDATION
The Athletes Foundation (YAF), the charity arm of Grandma's Marathon, was created in 1990 to assist with the promotion and development of healthy and active lifestyles for youth throughout Carlton, Cook, Douglas, Lake, and St. Louis Counties. Since its inception, the YAF has donated more than $1.1 million to the community's youth athletic, recreational, and nonprofit organizations.

If you are interested in volunteering for any of our Young Athletes Foundation (YAF) events or have any other questions, please contact our Program Director Alivia Nelson via email at [email protected] or call our office at (218) 727-0947.