Registration is currently closed for the 2022 KP Challenge.
Dates: March 19, April 23, and July 14
Entry Fee: $115 adult, $50 youth (ages 12 & under)
Capacity: 300
3 great races, 1 easy registration.
The KP Challenge allows access to three great races in 2022 – the Saint Fennessy 4K, Fitger's 5K, and Park Point 5-Miler – making it the perfect option for those looking to challenge themselves and stick to a regular training schedule.
The KP Challenge was created in honor of Kevin Peterson, a dear friend of Grandma's Marathon who lost his battle to pancreatic cancer in 2013. A member of the marathon's founding organization, the North Shore Striders, Peterson's involvement with the race continued throughout his life as a Board member and volunteer.
Every participant will receive a commemorative KP Challenge long sleeve quarter zip as well as swag from each of the three individual races.
GARRY BJORKLUND HALF MARATHON - GUARANTEED ENTRY
Each person who completes the 2022 KP Challenge (ages 12 & up, limit 300) will receive a guaranteed entry into the 2023 Garry Bjorklund Half Marathon (scheduled for June 17, 2023).
Those who qualify will be required to purchase their entry but will avoid the rush when registration for the Garry Bjorklund Half Marathon opens.
The Saint Fennessy 4K is the first race of the KP Challenge, offering a fun and festive atmosphere to kick things off with a distance that's perfect for both beginners or seasoned runners.
The Fitger's 5K comes second in the the three-race KP Challenge, offering participants a slightly longer distance and a chance to run in one of the most popular spring races in the region.
The Park Point 5-Miler is the longest and most challenging of the three races. Scheduled in mid-July, it's a great chance to complete your KP Challenge while enjoying a summer evening!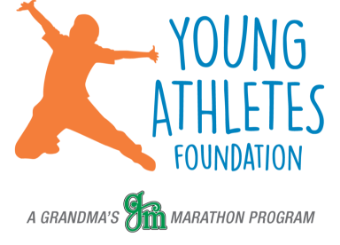 YOUNG ATHLETES FOUNDATION
The Athletes Foundation (YAF), the charity arm of Grandma's Marathon, was created in 1990 to assist with the promotion and development of healthy and active lifestyles for youth throughout Carlton, Cook, Douglas, Lake, and St. Louis Counties. Since its inception, the YAF has donated more than $1.1 million to the community's youth athletic, recreational, and nonprofit organizations.

If you are interested in volunteering for any of our Young Athletes Foundation (YAF) events or have any other questions, please contact our Program Director Alivia Nelson via email at [email protected] or call our office at (218) 727-0947.