Registration for the 2023 KP Challenge will open on January 1, 2023.
Registration for the 2023 KP Challenge is now open.
Online registration for the 2023 KP Challenge is now closed.
The 2023 KP Challenge is officially sold out!
Those still interested in participating in any of the three races included in the 2023 KP Challenge can register for those races on an individual basis.
Date
March 18, 2023
April 22, 2023
July 13, 2023
Location
Hermantown, MN
Duluth, MN
Duluth, MN
Start Time
10:00 a.m.
9:00 a.m.
6:30 p.m.
Entry Fees
NEW Low Pricing in 2023!
All participants ages 18 & under
Are You Up for a Challenge?!
We know you don't shy away from a challenge, so why not take on the KP Challenge?!
With three great YAF races spread out across the early spring and into the summer, the KP Challenge offers a perfect mix of distances and challenges for rookie and veteran runners alike. 
PLUS, new 2023 pricing means you'll pay the lowest possible entry fees for each of the three races — even when they increase into the second and third tiers. Sign up early, and save big!
The KP Challenge was created in memory of Kevin Peterson, a dear friend of Grandma's Marathon who lost his battle to pancreatic cancer in 2013. A member of the marathon's founding organization, the North Shore Striders, Peterson's involvement with the race continued throughout his life as a Board member and volunteer.
KP Challenge Fleece Jacket (Storm Creek)
All KP Challenge participants have the opportunity to purchase a commemorative KP Challenge jacket. Orders must be placed by February 23, and jackets will be distributed at the Saint Fennessy 4K.
When details matter, these jackets are just right. Storm Creek's Diamond Fleece Jacket is artfully engineered, featuring a quilted diamond pattern combined with luxuriously soft fabric. Built to impress, it's the perfect touch of texture to take your look over the top!
The Saint Fennessy 4K is the first race of the KP Challenge, offering a fun and festive atmosphere to kick things off with a distance that's perfect for both beginners or seasoned runners.
The Fitger's 5K comes second in the the three-race KP Challenge, offering participants a slightly longer distance and a chance to run in one of the most popular spring races in the region.
The Park Point 5-Miler is the longest and most challenging of the three races. Scheduled in mid-July, it's a great chance to complete your KP Challenge while enjoying a summer evening!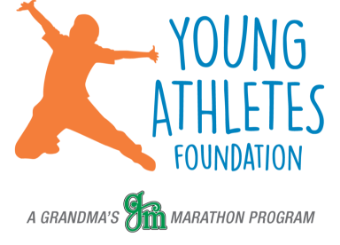 YOUNG ATHLETES FOUNDATION
The Young Athletes Foundation (YAF), the charity arm of Grandma's Marathon, was created in 1990 to assist with the promotion and development of healthy and active lifestyles for youth throughout Carlton, Cook, Douglas, Lake, and St. Louis Counties. Since its inception, the YAF has donated more than $1.3 million to the community's youth athletic, recreational, and nonprofit organizations.

If you are interested in volunteering for any of our Young Athletes Foundation (YAF) events or have any other questions, please contact our Program Director Alivia Nelson via email at [email protected] or call our office at (218) 727-0947.