Registration for the 2022 North End Nightmare 5K is now open.
Registration for the 2022 North End Nightmare 5K will open on September 1.
Online registration is now closed. In-person registration is available on XXX and XXX, October XX-XX.
Date: October 22, 2022
Time: 5:00 p.m.
Location: Superior, WI
Entry Fee: $35 adult, $15 youth (ages 12 & under)
***In-Person Registration: $40 adults, $10 youth (ages 12 and under)
Spider Dash Kids' Races: FREE (open to ages 14 & under)
Packet Pickup & In-Person Registration
XXX, October XX — XXX
XXX, October XX — XXX
A spooky end to our local racing calendar, the North End Nightmare 5K gives participants a great chance to test out their favorite Halloween costume while capping off a fun year of local running.
There will be plenty of scary surprises and haunted attractions around the racecourse, which travels through the North End of Superior as night falls and finishes near Earth Rider Brewery.
The North End Nightmare 5K course starts and finishes near Earth Rider Brewery in Superior. The 3.1-mile racecourse features specified "scare zones" with Halloween-themed decorations, some of which will also feature live actors in costume and character.
Spider's Nest
Lost Souls Lane
Creepy Clown Town
Reaper's Gate
Nightmare Nursery
Zombie Yard
Witches Coven Tree
Graveyard
Mad Science Lab
NOTE: The North End Nightmare 5K course is designed to be Halloween-themed, and some participants may find it frightening. For more details on what to expect on race day, please call our office at (218) 727-0947.
A costume contest will determine the day's best dressed, so come with your best Halloween costume for your chance to win fabulous prizes. Whether your costume is scary, silly, or just for fun, we want to see you show it off!
To enter the costume contest, be on the lookout for photo stations near the start and finish lines on race day. Race volunteers will be on site to take your photo and enter you in the contest. NOTE: Please be sure your race bib is visible with your costume for identification purposes.
This event also offers the Spider Dash Kids' Races, which are free and open to all kids ages 14 and under. Participants will be separated (along with parents) into separate heats on race day based on age and participation. The first Spider Dash heats will start one hour before the main event.
Free parking for participants, volunteers, and spectators will be available at the Wisconsin Department of Transportation building. This parking is available on a first-come, first-served basis and on race day only. Other parking will be available on the neighborhood streets surrounding the course. Please be aware of and follow all local parking restrictions.
WISCONSIN DEPARTMENT OF TRANSPORTATION
1701 North 4th Street
Superior, WI 54880
The North End Nightmare all-time men's event record is held by Scott Behling, who finished in 15:40 in the 2021 race. The women's event record belongs to Rochelle Wirth, who ran 20:27 in the first-ever race in 2019. NOTE: The 2020 North End Nightmare was shortened to a 2-mile race due to public health concerns.
No pets, motor vehicles, bicycles, handcycles, hand-cranked wheelchairs, roller skis, inline skates, or unregistered participants are allowed on the racecourse.
Baby joggers and strollers are allowed at YAF events but must start in the back of the corral.
Pushrim wheelchair competitors, duo teams, and other adaptive athletes are encouraged to participate but must follow all Wheelchair & Adaptive Program Guidance. NOTE: Adaptive athletes are asked to contact Race Director Greg Haapala via phone at (218) 727-0947 prior to registering so that all reasonable accommodations can be provided.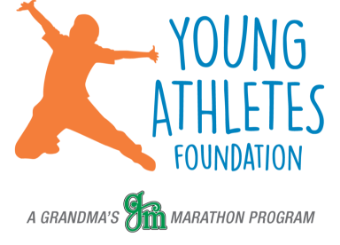 YOUNG ATHLETES FOUNDATION
The Athletes Foundation (YAF), the charity arm of Grandma's Marathon, was created in 1990 to assist with the promotion and development of healthy and active lifestyles for youth throughout Carlton, Cook, Douglas, Lake, and St. Louis Counties. Since its inception, the YAF has donated more than $1.1 million to the community's youth athletic, recreational, and nonprofit organizations.

If you are interested in volunteering for any of our Young Athletes Foundation (YAF) events or have any other questions, please contact our Program Director Alivia Nelson via email at [email protected] or call our office at (218) 727-0947.