Registration is currently open for the 2022 Park Point 5-Miler.
Date: July 14, 2022
Time: 6:30 p.m.
Location: Duluth, MN
Entry Fee: $30 adult ($35 on race day), $10 youth (ages 12 & under)
Kids' Races: FREE (open to ages 14 & under)


Come enjoy the height of summer at the Park Point 5-Miler, which celebrated its 50th year in 2021 and holds the crown as northern Minnesota's oldest road race.
With a racecourse sandwiched between the open waters of Lake Superior and the Duluth Harbor, this event offers participants a choice of a more competitive 5-mile run or a more recreational 2-mile walk.
The Park Point 5-Miler & 2-Mile Walk course starts and finishes in front of the Pavilion on Duluth's Park Point.
The course travels along Minnesota Avenue before a turnaround takes participants back to the finish line, treating runners and walkers alike with spectacular views of the Duluth Harbor.
Every participant at the 2022 Park Point 5-Miler & 2-Mile Walk will receive a commemorative T-shirt (pictured to the right).
Adult age division award winners will also receive a commemorative bottle opener, while kids age division award winners will receive a Dairy Queen gift card.
We are excited this year to offer a Park Point 5-Miler Running Club Experience to running clubs with 10 or more members. 


Who can participate?
Any running club from across the country interested in participating in the 2022 Park Point 5-Miler. Participating clubs must have a minimum of 10 runners register for the race by July 1, 2022.
What are the benefits?
10% off Park Point-Miler Entry*
Entry to Running Club tent pre- and post-race, complete with refreshments.
Official Running Club Program bib recognition
*Discounts are not retroactive. Club members who have already registered will not be refunded but can still be added to your team and count towards your total number of participants.
How can you sign up?
Please have the main contact, or captain, for the running club fill out the program application. This person will be sent all information about the running club program and will be responsible for their club's benefits, recruitment, and meeting program requirements. Grandma's Marathon staff will reach out within 5 business days of receiving your application to follow up with details about registration and benefits. There is limited space in the 2022 Running Club Experience and Grandma's Marathon/Young Athletes Foundation reserves the right to turn away clubs that do not fit the guidelines.
2022 PARK POINT 5-MILER RUNNING CLUB PROGRAM APPLICATION
For more information about this program please reach out to our Program Director Alivia by email at [email protected] or call our office at (218) 727-0947. 
LOCATION: Park Point (near finish line)
TIME: 5:30 p.m.
AGES: 14 & under (FREE to enter)
The Park Point Kids' Races are back this year, meaning the whole family can get in on the fun this summer!
The kids' races are free and open to everyone ages 14 and under. The racecourse is located near the finish line area with a course approximately 150 meters long.

Whether your kids are big-time runners or this will be their first time, it's the perfect place to get them excited about running. Bring the whole family, it's a perfect night out for everyone!
Free parking for participants, volunteers, and spectators will be available in all lots at the Park Point Recreation Area. NOTE: If choosing to drive down and park at the Park Point Recreation Area or race site, please be aware of road closures that will cause delays in leaving Park Point until after the race is complete.
START & FINISH LINE
Park Point Beach House
5000 Minnesota Avenue
Duluth, MN 55802
The Park Point 5-Miler all-time men's event record is held by Steve Hoag, who finished in 24:15 in the 1975 race. The women's event record belongs to Jennifer Houck, who ran 27:50 in 2010.
No pets, motor vehicles, bicycles, handcycles, hand-cranked wheelchairs, roller skis, inline skates, or unregistered participants are allowed on the racecourse.
Baby joggers and strollers are allowed at YAF events but must start in the back of the corral.
Pushrim wheelchair competitors, duo teams, and other adaptive athletes are encouraged to participate but must follow all Wheelchair & Adaptive Program Guidance. NOTE: Adaptive athletes are asked to contact Race Director Greg Haapala via phone at (218) 727-0947 prior to registering so that all reasonable accommodations can be provided.
A ready-to-order post-race meal!
One of the best things to look forward to is your post-run snack, and we're bring the food to you for the 2022 Park Point 5-Miler & 2-Mile Walk! You'll have your choice of three tasty, local food trucks at the finish line, turning your post-race celebration into a classic and relaxing summer night in Duluth!
So be sure to plan on sticking around after your run for some great Duluth food, and we'll have some summer-themed music for you as well!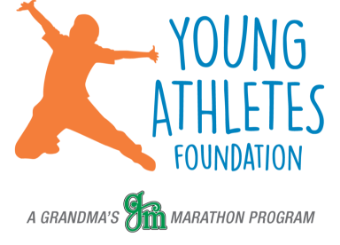 YOUNG ATHLETES FOUNDATION
The Athletes Foundation (YAF), the charity arm of Grandma's Marathon, was created in 1990 to assist with the promotion and development of healthy and active lifestyles for youth throughout Carlton, Cook, Douglas, Lake, and St. Louis Counties. Since its inception, the YAF has donated more than $1.1 million to the community's youth athletic, recreational, and nonprofit organizations.

If you are interested in volunteering for any of our Young Athletes Foundation (YAF) events or have any other questions, please contact our Program Director Alivia Nelson via email at [email protected] or call our office at (218) 727-0947.