Thanks so much for your interest in volunteering with the Young Athletes Foundation!

The mission of the Young Athletes Foundation (YAF) is to support and build community by providing pathways of opportunity to youth in athletic programs and encouraging healthy lifestyles.

Through this charitable extension of Grandma's Marathon, we help community members and businesses that inspire kids to be healthy. Since its inception in 1990, the YAF has contributed more than $1,000,000 to area nonprofit youth and recreational athletic organizations through a series of grants, scholarships, and more.

Our volunteers play a significant role in creating memorable and successful events for our runners. More than 1,000 volunteers are needed throughout the year to support our fundraising race events for the YAF.
Upcoming Volunteer Opportunities
Saturday Morning at the Races
January 7 & 21
February 4
CSS, UMD, UWS
Saint Fennessy 4K
Saturday, March 18, | 10:00 a.m
Hermantown, MN
Fitger's 5K
Saturday, April 22| 9:00 a.m.
Duluth, MN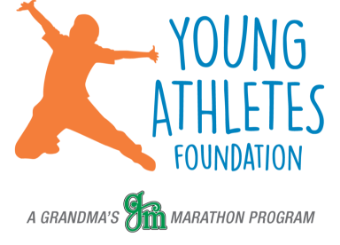 YOUNG ATHLETES FOUNDATION
The Athletes Foundation (YAF), the charity arm of Grandma's Marathon, was created in 1990 to assist with the promotion and development of healthy and active lifestyles for youth throughout Carlton, Cook, Douglas, Lake, and St. Louis Counties. Since its inception, the YAF has donated more than $1.1 million to the community's youth athletic, recreational, and nonprofit organizations.

If you are interested in volunteering for any of our Young Athletes Foundation (YAF) events or have any other questions, please contact our Program Director Alivia Nelson via email at [email protected] or call our office at (218) 727-0947.