Registration is currently open for the 2022 Whipper Snapper Races.
Date: June 17, 2022
Registration Opens: 12:00 p.m.
Race Start Time: 1:00 p.m.
Location: Duluth, MN
Entry Fee: FREE (ages 14 & under)
Do it for the kids!
We want the kids to have a great Grandma's Marathon weekend, too! 
Bring them out to Bayfront Festival Park on Friday afternoon on race weekend, and let them join hundreds of other children to get their running fix.
These fun, short-distance races are the perfect way to introduce kids to running or to keep the fire burning bright for your future marathon finisher.
BAYFRONT FESTIVAL PARK
350 Harbor Drive
Duluth, MN 55802

AGE GROUPS & DISTANCES

4 Years Old & Younger --- 1/8 Mile
5 & 6 Years Old --- 1/8 Mile
7 & 8 Years Old --- 1/4 Mile
9 & 10 Years Old --- 1/4 Mile
11 & 12 Years Old --- 1/2 Mile
13 & 14 Years Old --- 1/2 Mile
Every child who participates at our Whipper Snapper Races for Kids is a champion and will receive a finisher medal and snacks at the end of their race.
Our Whipper Snapper Races for Kids are accessible to our wheelchair and adaptive participants. Families in need of special accommodations can call our office ahead of time at (218) 727-0947 or speak with a race official upon arrival.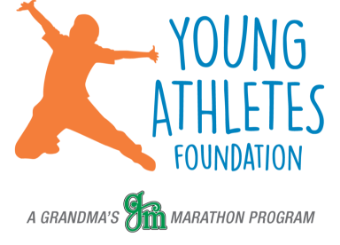 YOUNG ATHLETES FOUNDATION
The Athletes Foundation (YAF), the charity arm of Grandma's Marathon, was created in 1990 to assist with the promotion and development of healthy and active lifestyles for youth throughout Carlton, Cook, Douglas, Lake, and St. Louis Counties. Since its inception, the YAF has donated more than $1.1 million to the community's youth athletic, recreational, and nonprofit organizations.

If you are interested in volunteering for any of our Young Athletes Foundation (YAF) events or have any other questions, please contact our Program Director Alivia Nelson via email at [email protected] or call our office at (218) 727-0947.